Ann Grech has a new MM romance out: "In Safe Arms."
When a damaged man stumbles on a second chance, it's all too easy to turn and run. It takes a determined photographer to convince him risk is worth it all.
People deserve a second chance, right? How about a third or fourth?
But what if I can't even admit to myself who I am? I was truthful once before. I came out to one other person, and he left me broken and scarred. He destroyed the boy I was. I don't even use the same name anymore; I go by Trent now. But I survived the streets. I got lucky and I made something of myself. I'm happy, sort of.
It's Angelo who lights up my life. He's my world. My rock and my family. He's always there for me. But I keep hurting him. I say stupid things, and I always keep him at a distance. Still, he knows me better than anyone.
And I want him. But I can't let myself go there. Not again.
I've lived in denial for so long and it's killing me. In my weakest moments, I reach for Angelo and when he slips into my arms, I can breathe. He's my solace. Selflessly, he's there and he never expects anything in return. No judgment, not even an explanation. Having him in my arms is everything, and it's getting harder to push him away. I'm not sure I want to anymore.
He doesn't date, but he deserves to be loved. Cherished. Then he drops a bombshell—he's found The One. I wish he'd fallen for me. I need that second chance to tell him. I need to risk it all because, in his arms, I'm safe. I'm me.
Warnings: violence, rape.
Book Links:
Amazon US | Amazon UK | Amazon CAN | Barnes & Noble | Kobo | iBooks | Goodreads
---
Enter the Giveaway:
Ann is giving away a $20 Amazon gift card with this tour. For a chance to win, enter via Rafflecopter: a Rafflecopter giveaway 
---
Exclusive Mini Interview with Ann Grech:
A note from Ann Grech: In Safe Arms is my most recent novel. Ten in total, and my fifth inspired by a trip to Queenstown. This story means the world to me. It's more than words on the page. These boys truly have my heart. I fell for them the moment they started talking to me. Trent's brash and angry and hurting. Angelo is like a balm, healing him. Trent doesn't understand how strong he is. It takes Angelo to show him. Best friends through thick and thin, their story is one of redemption and healing. Of kindness overcoming darkness. Of love strengthening the strong of heart.
Are you a plotter or a pantster?
As a general rule, I'm a plotter, but it didn't work when I was writing In Safe Arms. The story ended up completely different to my plot notes. Trent and Angelo kidnapped it and told me to bugger off whenever I tried to take it back (writer's block sucks). In the end, I gave up and let them tell me their story and I acted as scribe. My kids thought I was going nuts having arguments with myself and my hubby wouldn't admit it (he's too smart to openly call me crazy) but I'm sure he did too! It was worth it though. Trent and Angelo really did know what was best and I'm thrilled with the result. In Safe Arms is absolutely my favorite of the stories I've written.
Do your books spring to life from a character first or an idea?
A bit of both. Whiteout came from a snowball to the face while I was watching ski rescue head up the mountain on a snowmobile (thanks to my then three year old). As soon as the idea was born, the characters fell straight into place, names and all. With other stories like All He Needs and In Safe Arms, the characters were the prompts. They are minor characters in my Unexpected series (Whiteout, White Noise, and Whitewash), so I knew a bit about each of them first. Their stories came to me after my giving them more of a voice as main characters.
How do you approach covers for your indie stories?
I find covers incredibly difficult. I have absolutely no computer graphic skills whatsoever, so I depend on my cover artists to bring my jumbled up thoughts to life. Soxational Cover Art designed the covers for both All He Needs and In Safe Arms and I adore both. When we were designing All He Needs, I found an image of a man with a baby. As soon as I saw it, I knew it was Caden. I basically asked Tracey to make it beautiful and she did!
The cover image for In Safe Arms is an exclusive one and inspiration for a scene out of the story, so I knew it would be perfect to use as the cover.
Finding the right image is half the battle, but so far, every time I've received a cover from one of the artists I use, I'm always blown away by how perfect the cover is.
What was the most valuable piece of advice you've had from an editor?
First, show, don't tell (which is so critical to being able to engage readers in a story, and a trap really easy to fall into). While good authors do a brilliant job of this, I've seen so many less experienced writers (myself included) narrate a story rather than letting the characters speak. My favorite books are always those that I'm engaged right from the moment I pick up the story.
The other advice that hit home and took my writing up a notch was to ensure I gave each character a distinct voice. Change their speech habits, thought processes, inner monologue, and mannerisms, especially when telling the story from multiple points of view. The reader always needs to know which character's head they're in and they shouldn't have to look at the beginning of the chapter to figure it out.
For example, in In Safe Arms, there's an event that occurs at the beginning of the story which took me weeks to write. I needed to get it perfect because the entire book hinged off it. The dialogue and the actions were all critical. It's also incredibly traumatic so I needed to make sure that the horror of the event was communicated too. The character's voice from that point changes. Self-hatred and blame colour his thoughts moving forward. The other character's experiences are vastly different, and so is his voice.
Name the book you like most among all you've written, and tell us why.
It's like asking a parent which of their kids is their favourite (my two dogs, Zeus and Stormie are mine 😉). In all seriousness though, it's In Safe Arms. The character development, the prose and the slow burn in the story are all some of the best writing I've ever done, but I'm prouder of the way the story came together. These characters spoke to me. They told me their story the way they wanted it told. These boys have a life of their own in my head and it was so rewarding getting to experience their relationship develop over the years into something pure and beautiful and absolutely unbreakable.
Do your stories exist in the same universe or different book universes?
So far, I've got six series which all interact with each other in one way or another (or are planned too). Even one of my MF titles interacts with my MM and ménage titles. In Safe Arms and All He Needs are spinoffs from my Unexpected series. So is Delectable (Gold Coast Nights Book #1). Book #2 in the Gold Coast Nights series will crossover with Dance With Me (Book #1 in my MV Dreamcatcher series). The only completely separate universes I've written so far is Declan and Ollie's story in Always Him and another of my MF titles.  
What are you working on now, and when can we expect it?
I'm writing about two really fun characters now, Pete McKenzie and Scottie Pearce. I haven't named it yet, but the story's very different to In Safe Arms. I'm enjoying stretching my wings while I'm writing it. It is set in the Aussie outback. Scottie is a fifth-generation cattle station owner in western Queensland and is surrounded by strong, amazing women and an extended family of his station hands. Pete is a history nerd and an expert on the Australian myth that there's a reef of gold somewhere in the outback discovered in the early 20thCentury, but unable to be relocated since. He believes he knows where the reef is and goes in search for it.
---
Excerpt
"The cat you're minding?"
"Yep." He nodded. I bit my lip trying not to laugh. It wasn't funny. He was telling me about some shit that'd gone down that had upset him,but come on. How was I supposed to react? He'd used needing food for the cat he was sitting as an excuse to get out of a date. And the cat's name was Dodge? You couldn't make that shit up. I snorted, unsuccessfully trying to stifle my laugh, and wiped my eyes, tears welling from the effort. Trent paused and looked at me, confused, and I couldn't hold it in any longer. I laughed and shook my head, holding my hand up to him.
"I'm sorry, I don't mean to laugh at you, but seriously?" I sucked in a breath, my side hurting because I was laughing so hard. "Cat food? For Dodge?" Trent's lips twitched, and I could see him fighting the smile. I looked at him again and laughed once more, nudging him with my shoulder. "You didn't even realize how it sounded until now, did you?" When he shook his head and finally let that smile loose, I sucked in a breath, happy for a whole other reason. It was his story andhe'd told it, but he was smiling andI couldn't help but take a little pride in that.
"Fuck me. She looked so damn horrified when I said that, but all I could think about was getting out of there." He chuckled and ran his fingers through his hair. "I'm such a dumb ass."
"Nah, you just didn't think." I nudged his shoulder playfully, letting him know that it wasn't all bad. "At least tell me you got the food."
He nodded and sobered up. "I couldn't wait to get out of there, but I didn't want to go home either. Figured you would have been busy, so I stopped by the sports bar. Watched a footy match. Haven't done that by myself in years, and I hated every minute of it. Suppose I had too many drinks."
My heart clenched, and I wanted to reach out to him. InsteadI leaned closer, my side pressed against his, and asked, "You didn't drive home, did you?" I wasn't sure whether I was begging him or scolding him for being so damn stupid. If he'd been drinking and driving not only could it be the end of his career, but more importantly,he could have killed someone. And it was all because he didn't call me.
"Nah, I walked it. The night air sobered me up pretty fast."
Thank God. I let out the breath I was holding, relief winningmy emotional tug-of-war.
"So whathappened yesterday and today? You just kept drinking?" It was none of my business, I knew that, but I didn't care. I needed to know.
"Something like that," he muttered. This was him shutting down. A noncommittal answer followed by either a subject change or him going quiet, but I couldn't do it. I needed him to be able to talk to me.
"Look, I'm not going to push you, but maybe it'll help if you spoke about whatever is bothering you. I'm here. I'll listen, and I'll do my best to help, but I can't unless you talk to me. If not me, then pick someone else. I'm worried about you."
"Some bad shit happened when I was younger. This time of year always drags it back up, but I'll get through it." He paused and added, "This—walking and being outside, spending time with you—it's helping. You'rehelping."
---
Author Bio
By day Ann Grech lives in the corporate world and can be found sitting behind a desk typing away at reports and papers or lecturing to a room full of students. She graduated with a Ph.D. in 2016 and is now an over-qualified nerd. Glasses, briefcase, high heels, and a pencil skirt, she's got the librarian look nailed too. If only they knew! She swears like a sailor, so that's got to be a hint. The other one was "the look" from her tattoo artist when she told him that she wanted her kids' initials "B" and "J" tattooed on her foot. It took a second to register that it might be a bad idea.
She's never entirely fit in and loves escaping into a book—whether it's reading or writing one. But she's found her tribe now and loves her M/M book world family. She dislikes cooking, but loves eating, can't figure out technology, but is addicted to it, and her guilty pleasure is Byron Bay Cookies. Oh, and shoes. And lingerie. And maybe handbags too. Well, if we're being honest, we'd probably have to add her library too given the state of her credit card every month. What can she say? She's a bookworm at heart.
Author Website: http://www.anngrech.com
Author Facebook (Personal): https://www.facebook.com/ann.grech.9
Author Facebook (Author Page): https://www.facebook.com/anngrechauthor
Author Twitter: https://twitter.com/anngrechauthor
Author Goodreads: https://www.goodreads.com/author/show/7536397.Ann_Grech
Author QueeRomance Ink: https://www.queeromanceink.com/mbm-book-author/ann-grech/
Author Amazon: https://www.amazon.com/author/anngrech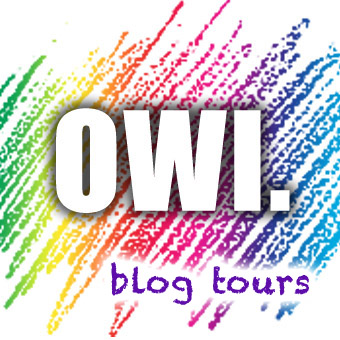 ---