Addison Albright has a new MM time travel romance book out: "When Are You?".
They have to find him…but how?
A former member of an elite military special forces unit, Leo Bailey can handle anything life throws at him. Except maybe approaching a certain gorgeous, purple mohawk-wearing, heavily pierced artist. Not without his three eye-rolling wingmen along to push him in the right direction.
One look at the mouthwateringly muscled, military buzzcut-sporting man with the endearing blush, and Vincent Noland is in love. Or at least in lust. Love comes later. Then marriage…and sweet, adorable Oscar.
Life is perfect—the stuff of fairy tale happily ever afters—except for Arthur Fletcher, whose unsettling reactions to them threaten to upset the happy balance of their lives. But it isn't Arthur who throws their lives into turmoil.
A freak event causes Oscar to go missing and leaves both men frantic to rescue their son. As they piece together the clues, they discover that Oscar isn't somewhere. He's somewhen. And Arthur Fletcher holds the key—or rather the glass beads—to their one chance of finding Oscar.
Will Leo's training, Vinnie's determination, and Arthur's knowledge help them rescue Oscar, or is the little boy doomed to spend the rest of his life at the mercy of a primitive civilization? Could there be a third possibility?
Publisher | Amazon | Barnes & Noble | Kobo | QueeRomance Ink | Goodreads
---
Giveaway
Addison is giving away three sets of a $10 Amazon gift card and a backlist eBook with this tour. For a chance to win, enter via Rafflecopter:
---
Special Mini Interview from Addison!
Thank you so much, Katie, for having me here and helping me celebrate the release of my new novel on your fabulous blog!
How long did it take you to write the first draft of When Are You?
Looking back over the dates of the chapter critiques I submitted to my critique/beta group, it looks like the first draft's 31.5k words took about two and a half months. I added another 20k words during the rewrite and editing process.
How would you describe your writing style?
In a word…fluid.
I am 90% pantser (as opposed to planner). According to this post on amreading.com, I'm in good company alongside Margaret Atwood and Stephen King, who are famous pantsers.
At the very least I always (okay…usually) know how the story will end and have a vague/general idea of how I'm going to get there before I put pen to paper…er…fingers to keyboard. With When Are You?, since the story involves time travel and a mildly convoluted timeline (don't worry, I explain the hell out of things as it goes along), I sketched out a timeline. Filling in the details of what happens along that timeline mostly came to me as I wrote.
I had blinders on focusing on the story that is the backdrop to the romance during the first draft. Afterward, I went back and layered in much of the romance-related stuff…the feelings…how they were dealing. Then during edits, I added one final twist that none of the beta readers has even seen.
What was your first published work? Tell me about it.
My very first published work was an erotic M/M short story titled Cow Pie Bingo at (now defunct) Torquere Press. The story involves a man who's come to terms with the fact he's gay a little later in life than most. A coworker has roped him into manning the kissing booth at a charity fundraiser. The man sitting in the dunk tank with a wet T-shirt plastered to his chest catches his interest…and as it turns out, visa versa.
While the story is no longer available individually, it's included in my collection of short stories titled Snapshots.
Were you a voracious reader as a child?
Oh my, yes. In my younger days I devoured the Ramona books by Beverly Cleary, and the Little House books by Laura Ingalls Wilder. As a teen, I turned to romance books (bodice rippers and Harlequins alike), and to sci-fi (especially all things Isaac Asimov).
I worked at a five and dime during my teenaged years, and when the book guy came in each week, the books that were being taken down simply had the covers ripped off (which he kept), and the coverless books were tossed in a box (which stayed behind). The store's employees rifled through the box, and I doubt there was ever much (if anything) left. I had shelves and shelves full of coverless (but free) books.
We know what you like to write, but what do you like to read in your free time, and why?
Just about anything and everything. Fiction, non-fiction, biographies, contemporary, historical, science fiction, fantasy, paranormal, mysteries, romance. You name it, I'll probably read it.
What are you working on now, and when can we expect it?
I'm still in the "planning" stage (as much as a pantser can be) for my next projects. Meaning, I'm working out in my head what the gist of the stories will be. I've got my eye on adding to both my fantasy and vampire series (novellas) to make them trilogies, as well as a rewrite of an old novel that needs a few changes (Another Dream will become Dreams Are for Real). I guess the next project will be whichever story idea falls into place first. As for when to expect it? I'm with a small indie pub, so things move relatively quickly once the story is complete. I'm hoping to have all three of those (or at least the novellas) published by the end of this year.
---
Excerpt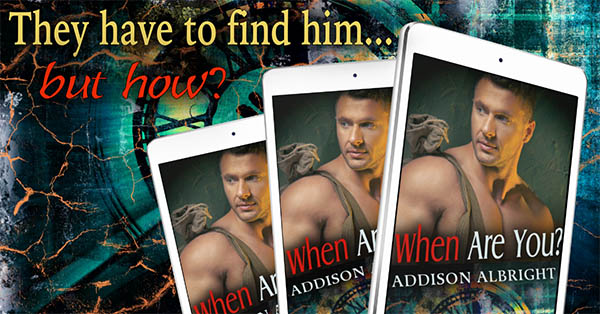 They reached the quivering wall of air and rushed through it to the sound of the old woman on the bench screaming as their shoes found purchase on the park's pervious rubber pathway, and they surged forward…then tumbled headlong onto the surface as the counterweight they'd been pulling vanished.
Leo grunted as his forearms scraped along the path. He stared uncomprehendingly at the stroller's handlebar, still clutched in one hand. The handlebar and about six inches of pole on either side ending with a clean cut.
Leo gaped, unblinking and breathing heavily, at the path behind them. The wavering air…it was gone. The air was normal.
The woman hadn't stopped screaming. Vinnie was panting—hyperventilating?—and snatching at bits of light green fabric that matched the stroller's canopy.
"Oscar?" Leo's voice came out in a squeak. Louder, he repeated, "Oscar?" He sat up and scanned the area. An unrelenting hand clutched his heart. Squeezed it. Squelched it. Liquified it. Oscar was gone. The entire stroller, other than the handlebar, was…gone.
Leo shoved his sunglasses to the top of his head. His breath caught in his throat, and he looked around again. He shouted, "Oscar!"
"No, no, no, no…" Vinnie chanted as he stumbled to his feet and spun around, fruitlessly looking everywhere…anywhere. He snatched another bit of green fabric floating on the air. "No, no, no, no…this isn't happening."
"Oscar!" Leo yelled again. His stomach lurched, threatening to heave because their actions were pointless. Wherever they'd been, that's where Oscar still was. The portal had snapped shut, cutting them off, but every cell in Leo's body screamed in denial of this reality. "Oscaaaaar!"
The woman stopped shrieking but sucked in rattling breaths behind her hands that now covered her face. Behind them on the path, voices broke through Leo's focus.
"Oh, my God, did you see that?"
"What the hell just happened?"
"They just disappeared…into…thin air."
"What happened to the kid?"
"Somebody call 9-1-1!"
In the field, the people who'd been kicking soccer balls had stilled and were staring, wide-eyed.
Vinnie crumpled to the ground, hugged his knees to his chest, bits of green fabric clutched in his hands, and rocked. Leo barely heard Vinnie's words as they tore his heart in two. "No, no, no, no…"
Leo doubled over and retched. He'd failed Oscar. He'd failed Vinnie. He'd failed. Utterly and completely failed.
He hadn't cried since middle school, but a garbled sob escaped him now. He dragged a forearm across his mouth and turned back toward where the wavy air had been. "Oscaaaaar!"
"Where did it go?" Vinnie choked on a rattling sob of his own. "Where did it go? We've got to go back and get him! Where did it go?"
Leo lifted his face to the sky. "Oscaaaaar!"
The faintest of echoes was the only answer to Leo's agonized plea.
---
Author Bio
Addison Albright is a writer living in the middle of the USA. Her stories are gay romance in contemporary, fantasy, paranormal, and science fiction genres. She generally adds a subtle touch of humor, a smidgen of drama/angst, and a healthy dose of slice-of-life to her stories. Her education includes a BS in Education with a major in mathematics and a minor in chemistry. Addison loves spending time with her family, reading, popcorn, boating, French fries, "open window weather," cats, math, and anything chocolate. She loves to read pretty much anything and everything, anytime and anywhere.
Author Website: https://authoraddisonalbright.com
Author Facebook (Personal): https://www.facebook.com/addison.albright.profile
Author Facebook (Author Page): https://www.facebook.com/AddisonAlbright
Author Twitter: http://twitter.com/AddisonAlbright
Author Instagram: https://www.instagram.com/addison.albright/
Author Goodreads: http://www.goodreads.com/author/show/2739864.Addison_Albright
Author QueeRomance Ink: https://www.queeromanceink.com/mbm-book-author/addison-albright/
Author Amazon: https://www.amazon.com/Addison-Albright/e/B00J119QGS/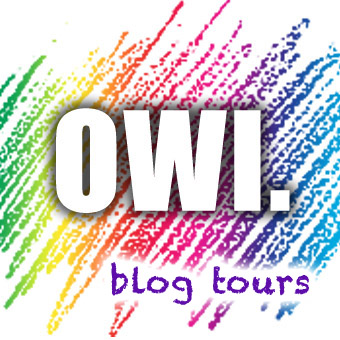 ---