Audio Tour, Giveaway, Exclusive & Review: Warrior's Way by M.J. Calabrese
M.J. Calabrese has a new Gay/Bi mystery thriller out: "Warrior's Way."
Friends since childhood, Albuquerque detective Eagle Woodard and criminal profiler Adam Coulter are dragged into a serial killer case. Gay couples are being murdered and tortured and the FBI needs their help to capture the sadistic murderer.
Deciding to implement a plan to trap the killer, Adam and Eagle go undercover as an involved gay couple. Or is it really pretend?
Faced with their toughest challenge yet, they must find the active serial killer before he strikes again. With the powers that be not cooperating and the killer proving to be elusive, will Eagle and Adam be able to stop the murderer while navigating their changing relationship?
Please Note: This is the first book in an ongoing story arc. Although the case is solved, the relationship ends on a cliffhanger. Contains graphic violence and scenes of torture.
---
🌟🌟🌟🌟 4.5 stars
🔥🔥🔥 Heat Level: 3.5
🎧🎧🎧🎧🎧 Narration: 5

Disturbingly thrilling!
A gripping and twisted serial killer tale. There are so many characters and moving pieces to this story at times it was a little hard to keep straight but the overall thrill, hunt, deception, ambition and so much more held me captive as a deranged serial killer finds their next victim. I know I was warned about torture and violence but I will say I was surprised at the graphic detail and eventual happenings to one of the main characters! I get that this case is closed but Eagle and Adam have a long way to go to come back from something so brutal and in true cliffhanger style the last sentence had me screaming for book 2.
Well written, with a disturbingly psycho killer and fantastic narration by Nick, this is well worth a read!
Thanks for reading! For great stories, reviews and more please visit https://blog.bookstattoosandtea.com/ 📚!
---
Giveaway
M.J. is giving away a $25 Amazon gift card with this tour.
Enter via Rafflecopter for a chance to win:
---
Exclusive Excerpt for Books, Tattoos and Tea
Stepping onto the concrete surface of the balcony, the heat of the day hit him. The reds and oranges streaking the Albuquerque sky outlined the buildings as the sun began to set over the Sandia Mountains. It reminded Coulter how much he loved this city. Breathing deeply, he closed his eyes and listened to the sounds of the desert mountains, creaking and groaning as night began to fall on them. A hand on his shoulder brought him back to reality.
Standing there in silence, both men watched as the light began to slowly fade away. Deep purples and blues entering the mix as dots of white street lights scattered over the city below. The beauty of it all causing Adam's anger to drain away, but he wasn't ready to turn loose of it just yet.
The doctor turned his back on the scene. Leaning against the rail, he braced himself with his forearms. Eagle's eyes seemed fixed on some far point in the darkening sky. Looking at the man standing next to him, Adam studied his friend's profile. Turning, he let his left arm rest against the iron railing. What would it be like? Reaching up, he touched then toyed with a strand of his friend's long, straight, raven hair. So soft.
Eagle turned to mirror Adam's stance. His expression showed his puzzlement over this unusual intimacy. "What?"
"Hush." Adam's hand moved from hair to Eagle's stubbled jaw. Narrow fingers traced the line of it until the fingers slipped into the dark hair at the nape of Eagle's neck.
Entwining his fingers in the strands of hair, Adam gently pulled the taller man toward him. Eagle came willingly, curious. He could feel Adam's warm breath caress the tender skin of his lips hovering a fraction of an inch away.
Adam's eyes closed as their lips finally met. The kiss started slowly, softly. Both men holding back, tentative and a little afraid of what the other might do. With Eagle's unspoken permission, Adam took the lead. Immediately, what started as a gentle caress quickly grew more intense.
Two tongues warred for dominance over the other. Eagle straightened, as his right hand grabbed a handful of thick short cut hair. Oh, God, Adam, I've waited so long. His other hand curved around his friend's side, pressing hard against Adam's buttocks, forcing their bodies closer together. Adam moaned, moving closer, instinct outweighed common sense as their cocks hardened. Both bodies moved as one as they sought that perfect spot, that perfect rhythm which would fling them toward completion. Yes!
Suddenly, Adam released Eagle from his grip. Placing his hand on Eagle's chest, he shoved him away. "Wait."
Panting with arousal, Eagle looked at Adam stunned by his rejection. "What the hell?" Eagle reached out once again, but his friend took a step back.
"I'm sorry. I just wanted to see what it would be like to kiss you like that. I didn't mean for it to go this far. I can't…."
Adam's words hit him like a brick. Eagle bent his head, eyes closed as he tried to regain some semblance of self-control. Half of him wanted to beat the crap out of his old friend for pulling this stunt, but the other half wanted to fuck him senseless. Dammit, Adam! Taking a deep breath, Eagle turned his back on Adam.
"Kemo," Eagle started, his voice a low, threatening growl, "you are a fucking prick tease. I swear, if you pull this crap again, you'd better be prepared to finish it. Next time I might not stop. I'll see you in the morning."
He cast his final words over his shoulder as he reentered their house. Grabbing his black leather jacket from the back of the couch, he tossed it over his shoulder and left, punctuating his exit with the sound of a slamming door.
Shaken, Adam turned again to the iron railing. Silent, he watched the night sky now glittering with stars. Two fingers moved of their own volition, tracing his still swollen lips. I'm sorry, Tonto. I can't take the risk of losing you. Slowly his fingers made their way down his chest to ease an erection which refused to go away.
---
Author Bio
My mother now regrets her fateful words she offered the day I came home from our small town library in Palm Springs, California (yes, I'm a Cali girl) complaining that there were no more books to read. "Then why don't you write some."
My father never saw his old Remington portable until I entered college and they gifted me an IBM Selectric. By then I had produced at least two dozen unpublishable novels which make me cringe when I read them today.
I found inspiration in innumerable odd jobs (from migrant work as a Date palm pollinator to the person who cleans the washing machines at the launderette to professional Dominatrix) for stories. After a stint in Rehab for Alcohol and Heroin abuse (so when I write those scenes, I know what I'm talking about), I cleaned up and have stayed that way for 29 years. (Me and Sir Elton, LOL). My gypsy lifestyle gave me a unique perspective on the different people who inhabited the Washington, Oregon, Arizona, California, and New Mexico areas where I have lived.
After 3 very bad marriages to men, I finally figured out what was wrong and fell in love with a woman when I lived in Portland, OR 23 years ago. We've been married since 2008 (yes it was legal in California at that time). We now live in Asheville, NC and love the people in this liberal and accepting corner of the mountains of North Carolina.
Author Website: https://www.mjcalabrese.com
Author Facebook (Personal): https://www.facebook.com/profile.php?id=100043704531611
Author Facebook (Author Page): https://www.facebook.com/authormjcalabrese/
Author Twitter: https://www.twitter.com/calabrese_mj
Author Instagram: https://www.instagram.com/mj.calabrese/
Author QueeRomance Ink: https://www.queeromanceink.com/mbm-book-author/m-j-calabrese/
Author Amazon: https://www.amazon.com/M-J-Calabrese/e/B082VDNB6T/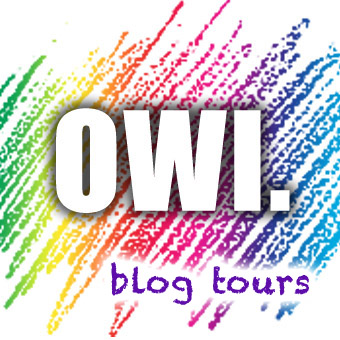 ---