William C. Tracy has a new Queer/MMF sci fi/fantasy/steampunk tale out, book two in the Dissolution Cycle:
"Facets of the Nether."
The Dissolution approaches.
Sam has saved the Assembly of Species, but at a terrible cost. Locked in his apartment, his memories gone and his best friend abducted, he is once again crippled with anxiety. Meanwhile, Enos struggles to free her brother from imprisonment, alone for the first time in her life. Her true species has been revealed, and there are hints the deadliest of her kind survived an ancient war.
But the Nether contains more secrets. A musical chime disrupts daily life, signaling changes to its very fabric. To solve this mystery, Sam must face his anxiety and confront truths about his memories and unique abilities. Only then can he save his friends from the machinations of the Life Coalition, by understanding the reality behind the Facets of the Nether.
---
Giveaway
William is giving away a $10 Amazon gift card with this tour. Enter via Rafflecopter for a chance to win:
Direct Link: http://www.rafflecopter.com/rafl/display/b60e8d47129/?
---
Exclusive Excerpt:

This is the beginning of chapter 7, from about a third of the way through Facets of the Nether. There are no real spoilers, but my favorite part about this section is that it ties in with my novella, Journey to the Top of the Nether. That story takes place in between Book 1, The Seeds of Dissolution, and this one, (Book 2) Facets of the Nether, and the characters react to some of the changes that have happened. Enjoy!
CHAPTER SEVEN: Plans of Overture
-The first scientific team to investigate the Grumv Vugm Mugv, or Avians, found their bodies had responded to pressures of living inside the Nether for an extended period. Here the changes are represented by shallower lungs, as there is no air pressure differential at the top of the Nether, and tougher claws, which act as a replacement for metal tools they lacked. However, their species is not native to the Nether. This means the group colonizing several large cities spread out across the top of the Nether's volume must have arrived from a homeworld at some point in the past, and then been unable to return.
Notes from committee meeting on scientific results from study of the Grumv biology.
"Look at this thing!"
Sam peered around Majus Ayama's shoulder at the giant mechanical beetle. To get them in to see the machine, Majus Cyrysi had pulled strings with scientists he knew at the House of Power and with Matthiawi Burris, Reader, the Effature's legal minister. Sam was still reeling from being at the strange and eventful first meeting with the Grumv that morning. A new species in the Nether—one which lived above the clouds, at the very top of the enclosed crystal. Counting the Aridori, that was twelve species, not ten. They reminded him of a cross between peacocks and pterodactyls, and the members of the species he'd talked to were all very pleasant.
Due to Majus Cyrysi's connections, and Burris' good graces, they had been allowed a quarter of a lightening to investigate the contraption before a bevy of maji and scientists would descend on it.
"I am to be thinking Councilor Feldo would be quite interested in this," Majus Cyrysi said. "A shame he is missing. As I recall, he had quite a lot to do with the original creation of System Beasts. While this is not to be exactly the same thing, it is very near. I wonder if—"
"Later, Ori," Majus Ayama said. "Let's take the chance while we're here to look this marvel over. It's a welcome break from chasing the Life Coalition and trying to unravel those shiv-cursed chimes."
"I can't imagine climbing up the wall to the top of the Nether," Sam said. Just thinking of the sheer, translucent cliff face made his hands clammy. And an Etanela girl had made the journey with her mother on this beetle. "What do you think, Enos?" he asked. She had been quiet, the past few days. He attributed it to being tired from helping Majus Ayama create a portal from scratch. From the majus' sharp replies when he asked, it wasn't going well.
Not that he was getting anywhere in studying the chimes with Majus Cyrysi. No one else was either. Several maji had studied it, with little progress, though the Council hadn't issued an official statement. To take a break, his mentor had promised some test to clarify his abilities in the Symphony. The Effature's request rang through his head. He felt like he was failing the old man already.
"Hm? Yes, very brave," Enos answered. "I cannot believe that Kirian with them, though."
"Kirian scum is to be what he is," Majus Cyrysi huffed. His crest looked like the sea after a storm. "I shall be notifying all of my connections on Kiria not to trust Wailimani with any other grants. First contact must be handled delicately, not by coercion! Why, if this had been done when the Lobhl joined the Assembly, I doubt we would have even incorporated them into—"
Sam let his mentor's speech wash over him as he poked at the metallic legs. The contraption really was a marvel. It looked like a giant stag beetle from Earth, shiny black and several times larger than him. Large enough to ride on, as the Etanela had. It was mechanical, and there were little doors all over it, opening to display complex arrangements of gears and levers. Another hatch on the top was big enough for a person to climb inside.
He went around the front. The horns looked as if they were made of Nether glass. He squinted, listening. The music surrounding the horns was incredibly complex, just like the music around any piece of the crystal.
"Look at this, Enos," he said, then turned when she didn't answer. She had one hand on the beetle's carapace, but was looking far away. He snaked a hand into hers and she started.
"Did you think about what I told you, about Rey?" she asked quietly. The maji were still arguing about what would happen now the new avian species had met the Effature and been offered entry into the Assembly.
"I did," Sam said. His heartbeat spiked at her question. He'd tried not to think about such violence, from Rey, of all people. He hadn't been there to protect Enos.
What would I have done? Punched Rey? I'm pretty sure he could wipe the floor with me. I might have hurt him if I used the Symphony. The Sureri was wiry and stronger than he looked.
Sam cradled his pocketwatch in his vest pocket with his other hand, letting the ticking be a regulating force. "At least he's working to get Inas back, since we can't seem to do it."
"But by what method?" Enos asked. Now her attention was all on him. "He talked directly with the Life Coalition leaders. They told him about Inas!"
"Yeah, and that they won't give him back. What are they doing to him?"
"Torture." Enos face was stony.
---
Author Bio
William C. Tracy is a North Carolina native and a lifelong fan of science fiction and fantasy. He self-published his Dissolutionverse space opera books and has one epic fantasy published with a small press.
He also has a master's in mechanical engineering, and has designed and operated heavy construction machinery. He's trained in Wado-Ryu karate since 2003, and runs his own dojo in Raleigh. He is an avid video and board gamer, a reader, and a writer.
In his spare time, he cosplays with his wife such combinations as Steampunk Agent Carter and Jarvis, Jafar and Maleficent, and Doctor Strange and the Ancient One. They also enjoy putting their pets in handmade costumes and making them cosplay for the annual Christmas card. Get a novelette by signing up for William's mailing list at http://williamctracy.com, or follow him on Twitter at https://twitter.com/wctracy for writing updates, cat pictures, and martial arts.
Author Website: http://williamctracy.com/
Author Facebook (Personal): https://www.facebook.com/bill.tracy.311
Author Facebook (Author Page): https://www.facebook.com/williamctracyswsf/
Author Twitter: https://twitter.com/wctracy
Author Instagram: https://www.instagram.com/tracywc/
Author Goodreads: https://www.goodreads.com/author/show/60627.William_C_Tracy
Author Amazon: https://www.amazon.com/William-C-Tracy/e/B01D1Z2MD8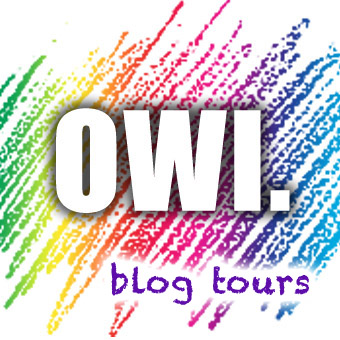 ---