Dahlia Donovan has a new contemporary MM romance out: Pure Dumb Luck.
When two small-town country dudes win the lottery, they finally find the courage to speak their truth.
An unexpected adventure follows.
Linwood "Woody" Robinson has a routine. He works for his baby brother in construction, buys three lottery tickets every week, and lusts after his best friend from high school. He's done the same thing for twenty years.
Eddison "Eddie" Howard owns the only gas station in their small South Carolina town, sells lottery tickets, and lusts after his best friend from afar. They joke around but never speak their truth. He knows they're cowards but can't seem to find the courage to bridge the gulf between them.
And then they win eighty million dollars.
Life changes.
They go from never talking about their feelings to facing the world together.
Can anything pull them apart?
Hot Tree Publishing | Amazon | Amazon UK | Amazon CAN | iBooks | Barnes & Noble | Kobo | QueeRomance Ink | Goodreads
---
🌟🌟🌟🌟 4 stars
🔥🔥🔥 Heat Level: 3
A cute and sweet, adventurous best-friends love story!
This is an enjoyable bit of adventurous escapism with best-friends turned lovers Woddy and Eddie. They have been in love with each other for years and have been best friends forever. When Woody's "pure dumb luck" finally wins them 80 million dollars they finally embrace their life long love for each other and escape their small town for a trip of a lifetime.
The story focuses on their hiking adventures through various parts of the world and their families reactions (good and bad) to their relationship and their winnings. Eddie's family is full of love and had been waiting years for them to finally quit dancing around their love for each other. While Woody's bible bashing parents through Woody out when he came out, now what to reconnect because he's a millionaire. The challenges and harsh realities Woody (and his brother) has to face in this story broke my heart but Eddie and his family are there to pick up the pieces and shower Woody and his brother and family with the love they deserve.
This is an easy read with an adventurous edge and a whirlwind, yet not, type of relationship that in ways seems fast-tracked and in others took too damn long to get there. I also love Dahlia's take on colorful language and really enjoyed a good "mothertrucker", "Lord, love a duck" and "Son of a gun"
As Woody so eloquently states, this story is a story of "love, adventure and ram testicles"!
Enjoyable and fun!
Thanks for reading! For great stories, reviews and more please visit https://bookstattoosandtea.wordpress.com 📚
---
Giveaway:
Dahlia is giving away a $5 Amazon gift card with this tour.
Enter via Rafflecopter: a Rafflecopter giveaway
---
An Exclusive Sneak Peek into what went into
Pure Dumb Luck!
The most challenging part of writing Pure Dumb Luck?
Nothing.
Well, okay, the hardest part wasn't the writing but the research beforehand. I am, by nature, a pantser. I rarely plot, preferring to 'write by the seat of my pants.' Outlines are a beast best left to its own devices.
For Pure Dumb Luck, the planning had more to do with the logistics of travel instead of the plot of the story. I knew from my own experiences with travelling around the world that it wasn't as simple as jumping on a plane. And I didn't want to get emails from readers telling me I'd gotten something wrong.
 A few of the things I had to consider:
Visa requirements, some countries don't require them, some do. They can cost different amounts. Some you can get from customs at the airport, some require pre-planning.
How LGBTQA+ friendly the country was. Props to the Lonely Planet site because they include all of that information.
What kinds of out of the ordinary adventures are available? Eddie and Woody definitely weren't going to be visiting a lot of museums and standard tourist attractions.
One of the most important things I had to research was proximity. I had to map out all of the potential countries and figure out the best route. It made no sense for them to travel up to Alaska then down to somewhere in South America then back up to Canada, for example.
For one of my most enjoyable and easy writing experiences, a lot of work went into Pure Dumb Luck before I'd written a single word.
---
Excerpt
"Go inside. Buy your lottery tickets. Shoot the shit—all calm and natural-like." Woody gripped the steering wheel of his pickup truck tightly, trying to talk himself into getting out of it. A familiar pep talk. Familiar and oft-repeated. "You've known Eddie since elementary school. You've been staring at his ass since he played quarterback to your running back in junior high. No point in getting all fucking weird around him now."
Patting the bobblehead football player on his dashboard for good luck, Woody reluctantly slipped out of his truck. He slammed the door and plastered a grin on his face. Lottery tickets wouldn't buy themselves.
And Eddie had already seen his truck. If he ran away now, he'd never hear the end of it. The temptation to get back into his vehicle was strong.
C'mon.
This is not even close to the hardest part of your day.
Except it had definitely become the most difficult daily event. Woody had never considered himself a coward, yet every single morning, he walked into the gas station to see his best friend, the person he'd been in love with for years, and said nothing beyond small talk.
He never told the truth of the ache in his heart growing too painful to ignore. He couldn't. What if Eddie rejected him?
"Your usual?"
Woody grinned at Eddie, who ran the family-owned gas station in their little country town nestled in the middle of a national forest in the southern Appalachian Mountains. "You know me. Boring as shit. I'm consistent, at least."
"One large coffee, one pack of powdered donuts, and three lottery tickets. Two for you, one for me." Eddie rolled his dark brown eyes and held out a large hand for the card Woody held out to him. "You never change, dude. You've been doing this for twenty years—since high school. I know Coach said you were full of dumb luck, but I don't think he meant with the Mega Millions."
"Have a little faith, Eddie." He grabbed both his breakfast and the lottery tickets, winking at his oldest friend, who hadn't changed much in the thirty years since they'd known each other. Still as fucking hot as the day I first saw him in the shower at the gym. His warm brown skin had glistened under the shower. Maybe stop thinking about Eddie naked in the middle of the gas station. "We still on for fishing this weekend?"
"Unless you get lucky with your numbers. If you do, we'll go fishing on a yacht instead of your granddaddy's rickety old boat." He tapped a finger against the ticket stub in Woody's hand. "Go on. Get your ass out of here. You're ruining the atmosphere. Plus, I like watching you leave."
For the past twenty years, they'd danced around each other. Woody had given up on anything happening between them outside of harmless flirting. Maybe it was too clichéd—two former jocks who fell in love on the football field finally getting their chance in their late thirties.
It sounded like a cheesy movie plot.
The only way I'm getting lucky at this point is with the lottery tickets.
And I'm all out of luck with that as well.
---
Author Bio
Dahlia Donovan wrote her first romance series after a crazy dream about shifters and damsels in distress. She prefers irreverent humour and unconventional characters. An autistic and occasional hermit, her life wouldn't be complete without her husband and her massive collection of books and video games.
Author Website: https://dahliadonovan.com/
Author Facebook (Author Page): https://www.facebook.com/dahliadonovan
Author Twitter: https://twitter.com/DahliaDonovan
Author Instagram: https://www.instagram.com/dahliadonovanauthor/
Author Goodreads: https://www.goodreads.com/author/show/8184061.Dahlia_Donovan
Author QueeRomance Ink: https://www.queeromanceink.com/mbm-book-author/dahlia-donovan/
Author Amazon: https://www.amazon.com/Dahlia-Donovan/e/B00KFNZFHU/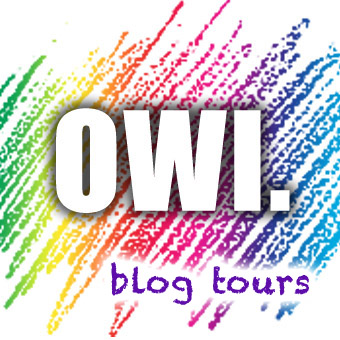 ---