Mary Rundle has a new MM paranormal audiobook out in her Blackwood pack series: Ice Soul.
And there's a giveaway!
The Blackwood Pack saga continues…
This is part of a continuing series by Amazon International Bestselling Author, Mary Rundle – reading the previous titles is advised. Readers will enjoy catching up with members of the Blackwood Pack and reading about what is happening to them as the pack does what it does best ̶ caring for one another and helping shifters everywhere.
Kieran was sold into slavery where he was forced to care for other prisoners held by a shifter trafficking ring. But that changed when a Blackwood brother freed him and the others. Now for the first time in his life, the world beckons and he can plan his future. That is, until he discovers why the Fates brought him to the Blackwood Pack.
Logan, one of the brothers, has become a virtual recluse, spending hours at his design table, unable to shake the horrible memories of his family's massacre and an unhappy childhood under the fist of his father, a dictatorial and abusive Alpha.
When Kieran appears, Logan is smitten with this pink-loving twink who tries to use his sassy and irrepressible wit to win his heart. After Logan claims Kieran, he finds keeping him is not easy. When both realize Logan can't give himself completely to his Fated Mate, Kieran takes off but tells no one where.
A frantic search, rejection, dark secrets revealed, ghosts exorcised- these are just some of the obstacles Kieran and Logan must overcome as they embark on a mission of discovery that will make their love for each other stronger. Only then, will these two unique wolves fulfill their destinies decreed by the Fates and gods and prove worthy of the powerful gifts bestowed on them.
---
Giveaway
Mary has a giveaway via Rafflecopter with this tour:
a Rafflecopter giveawayhttps://widget-prime.rafflecopter.com/launch.js
Direct Link: http://www.rafflecopter.com/rafl/display/b60e8d47186/?
---
Special Guest Post for Books, Tattoos and Tea
from ICE SOUL AUDIO by Mary Rundle 
I'm Mary Rundle and thank you so much for hosting the blog tour of the audio version Ice Soul, Book 4 of the Blackwood Pack series. Logan and Kieran are the Fated Mates in this story  and their path, filled with twist and turns, will take them to Ireland and Scotland in search of the HEA. Narrated by the award-winning Nick J. Russo who brings the book alive with his talent. I hope you enjoy it!
~~~~~~~~~~~~~~~~~~~~~~~~~~~~~~~~~~~~~~~~~~~~~~~~~~~~~~~~~
Logan was distracted by an emotion about Zane he never felt before—jealousy that his brother was enjoying Kieran's touch instead of him. Never before had he cared about who touched any of his brothers, but that streak came to a crashing end with Zane. Now all he could think of was how he could get Kieran to touch him in the same way. Logan's eyes narrowed as he saw Zane place his hand on top of Kieran's and smile.
His wolf surged forward, growling at the picture Logan was staring at. Only when his fangs dropped did Logan realized he was in danger of shifting. Closing his eyes, he leaned back against the sofa, concentrating on calming himself and his wolf, thankful Jackson had taken Daniel a couple of minutes before. Logan silently exhaled and just as he was congratulating himself for averting disaster, he heard Norman talk about a trip to Scotland. Scotland? Why is Norman going to Scotland? Is he going with Ian and Colton? Hoping to hear more, he stood, and moved to a chair closer to Kieran.
"I can't wait until we leave," said Kieran, looking at Norman. "Have you figured out what you're going to pack? I ordered a complete kilt outfit online for each of us."
Ian walked over to the group after hearing what Kieran said. "Did you know each wolf pack had a plaid specially made for them? Which one did you pick?"
"I think it belongs to the Dhonaghart Pack," Kieran replied.
"What made you pick that one?" asked Colton as he came up behind Ian, placing his hand protectively over their growing pup in Ian's belly.
"I like the color combination and I knew it would look good on Theo, Norm and myself. Why?"
"It belongs to…well, did belong to a very old, unique pack," answered Colton. "Ian has been reading the History of the Scottish Wolf Shifters to me."
"Really? Cool. I'm going to take tons of pictures of us wearing our kilts. Maybe we can learn a Highland dance while we're there. Or play the bagpipes! Oh, my gods, Norm, I forgot to tell you, we must have a Scottish whiskey at the Wolf Pack Pub."
"Scottish whiskey? Theo hasn't even had a beer and neither have I and you want us to start with whiskey? I don't know, Ki…"
"No problemo, we'll start with a few beers first, but Norm…it's the Wolf Pack Pub!"
"What so special about the 'Wolf Pack Pub'?" Dylon asked, gently bouncing Jake in his arms.
Rolling his eyes, Kieran said, "It's only the most famous shifter pub in Scotland. It's been around forever and everyone who is anyone stops in to have a pint or a whiskey." Looking at Dylon, he added, "You should travel more."
Cody snorted. "I think this is where this conversation should end…Theo's coming our way."
"Hey everyone, Dakota says breakfast is ready," Theo announced loudly as he stopped in front of Norman and then added quietly, "I hope you like the Frittata I made for you this morning."
Pulling Theo into a hug, Norman whispered in Theo's ear, "I'll love anything you make for me."
Ki smiled at his friends, happy they were beginning to enjoy their newfound freedom. Watching as everyone moved towards the dining room, Kieran grabbed Cody's arm, and said, "Do you have a sec?" After receiving a nod, he continued, "Two things…after breakfast can I show you something Zane and I made yesterday down in his computer room? And then can you assign me to Logan today? Zane said he'll be writing a program all day and I can't help him with that, but I would love to learn more about interior design. You already know how good I am at finding the right clothes, so I can look fabulous. So, I would love to learn how to dress a room, if you catch my drift."
"Sure, but would you do me a favor?" Cody asked, "Would you take some time today to see Colton?"
Kieran nodded, "Okay, but if he treats me the way he did yesterday, I'm leaving!"
"Sure. And if he does, I'll have Dylon show him the error of his ways," Cody said with a wink.
Kieran laughed. "Uh huh."
Neither had seen Logan sitting in the big chair hidden from view. Stunned, he remained where he was, trying to understand why he was so upset. Kieran going to Scotland? When did that fucking happen? And what did Colton do to Kieran yesterday? And Kieran's working with me today? Unfuckingbelievable! Focusing on what was going to happen later, Logan was trying to figure a way out of his promise to Cody.
---
Excerpt
The music was playing once again as Logan woke up. Listening to it he could feel it wrap itself around his heart. Content and relaxed, he lazed on the sofa, thinking about nothing at all while his world fell into place. No more anxiety, tension, worry—all gone as if they'd never existed.
He felt reborn and reenergized, ready to finish all the work waiting for his design genius—to give his nephew and niece a nursery worthy of the journey they'd made, and another for a prince—or princess—as the case might be. He wanted to look at the ancient artifacts Ian received when he mated with Colton because an idea was forming in his head about using them.
Then, there was the design that was driving him nuts—Cody's home for gay boys. No matter what changes he made, it just wasn't right, but he was determined to make it perfect. When Cody and Dylon approached him initially with their idea, he was so fucking proud of his brother, and touched that they wanted him to do the design. As he drew up the first set of plans, he cried all through it, thinking about the boys who would be living there after being rejected by their parents.
That's why it had to be right—it had to feel like a home—a home filled with love, so the boys' souls could recover from the worst thing that could ever happen to a child—feeling unwanted by parents they trusted. But every time he tried to draw a home he ended up with a dormitory—hardly helpful in erasing bad memories. Logan was determined to get it right and after a great night's sleep, he felt he would have the 'ah ha' moment today, signaling the breakthrough he needed to do justice to Cody's dream.
After those major jobs, he still had to redesign Dakota's kitchen, the great room, Cody and Dylon's suite and Colton and Ian's suite. Thinking back to the days after the massacre, Logan was sure he would never have another design job again while they hid from their uncle and his attempts to kill him and his brothers. His twin knew how upset Logan was when he was forced to give up his schooling. He'd been only a year away from an Interior Design degree, but that dream was tossed to the winds when they were forced into hiding.
Chuckling to himself, he remembered how upset he'd been about Jackson finding his Fated Mate. So afraid Jackson would leave him, as had happened for a summer when they were young. Logan had mixed feelings about Steel for a while, but in the end, his brother was happier than he had ever seen him, and Logan ended up with a nephew and more design jobs than he could ever have believed possible.
The ringing of his cell phone interrupted his thoughts and after fishing it from his pocket and looking to see who was calling him this early, Logan answered. "Hello bro, how's Daniel?"
"Good morning to you, too. Daniel's doing fine which you would know if you came down from your design tower."
Logan grinned. "Design tower? Really?"
"What do you call it?"
"Uhmm…my design studio?"
"Well, I guess that'll work. Listen, the reason I'm calling is to let you know I'll be calling a pack meeting after breakfast today and I want you there."
"What's the problem?"
"Josiah filed a complaint against us claiming we killed our parents and everyone else in the…"
Logan sat up. "That fucking asshole. Of course, I'll be there."
"Good, because I'm worried about how Zane will react, and I need him…well, his computer skills…to find the proof we were in Las Vegas at the time."
"Got it. Do you want to meet first?"
"Good idea. After breakfast but before the meeting. Are you gonna come down or eat in your room?"
"I'll be down. Tell Dakota. I'll see you soon, I need to take a shower." Logan quickly ended the call and rose, intent on getting into the shower quickly. Remembering Dakota's instructions, he opened some windows to air out the place. Checking his cock and wolf, Logan was glad to find both were behaving themselves this morning. Even the thought of seeing Kieran had no effect on them which was most strange. Could I have been sick? The more Logan thought about it the surer he was. Certainly, if Kieran had been his Fated Mate, his symptoms would not disappear overnight…Oh my gods, unless he died! Frozen in place, he considered the possibility but rejected it after seeing his wolf calmly grooming himself. Logan shook his head at the ridiculous thought. No, he isn't my mate and I must talk to Ian to make sure I don't have a relapse.
Jumping into the hot steaming water, he let it course over his body, enjoying the feeling of it. Grabbing some shower gel, Logan lathered his body before rinsing off days of sweat and grime. Turning the water off and grabbing a heated towel, he dried himself quickly as he thought about what to wear for Kieran…ugh, not for Kieran…what to wear, period. He had to stop thinking of Kieran this way because if Cody ever found out, there would be hell to pay.
Without thinking, he grabbed his skinny jeans that showed off his package nicely and a skin-tight t-shirt in a deep, dusty rose color. Finger-combing his hair, Logan checked himself in the mirror and liked what he saw. The shirt color emphasized his eyes and his rosy lips. Picking up his phone and slipping it into a pocket, Logan grinned. He was finally going to see Kieran again. Slipping out of his room, Logan never realized his thoughts were all about the pink-loving twink.
---
Author Bio
The first book I ever wrote was Dire Warning in 2017 and, much to my delight, it became an Amazon Best-Seller. Readers loved it and I was on my way to chronicling the Blackwood Pack, seven brothers who are gay wolf shifters in search of their fated mates—stories about love at first sight with twists and turns, angst and humor, romance and adventure and, of course, happy endings.
As my books began to be translated into other languages, I also became an Amazon International Best-Selling author and then achieved the honor of becoming an Amazon All Star due to their popularity. My tenth book, Darkness Master has just been published and audible versions of the entire series are in progress.
I love the M/M paranormal genre because it gives my imagination a lot of territory in which to roam. My mind can really run wild and come up with some amazing stuff when it doesn't have to stay inside the box.
My readers tell me they feel like they're members of the pack as the stories unfold…as if they're right there in the middle of the action. Others tell me it's like watching a fast-paced movie. My writing style pulls no punches…readers love it and are always clamoring for the next book.
Stories come to me as if channeled by my characters, all of whom I love (except for a few villains). They are eager to recount their lives, loves and adventures and are not inhibited when it comes to revealing steamy, sexy details.
I currently live in the Northeast and love the beautiful change of seasons, my husband, and our quirky calico cat, though not necessarily in that order. I'm always happy to hear from my readers and can be reached through Facebook, Twitter, Instagram, email, or my website.
Author Website: https://www.maryrundle.com
Author Facebook (Personal): https://www.facebook.com/maryrundle69
Author Facebook (Author Page): https://www.facebook.com/maryrundleauthor/
Author Twitter: https://twitter.com/MaryRundle69
Author Instagram: https://www.instagram.com/maryrundle69
Author Goodreads: https://www.goodreads.com/author/show/14246427.Mary_Rundle
Author QueeRomance Ink: https://www.queeromanceink.com/mbm-book-author/mary-rundle/
Author Amazon: https://www.amazon.com/Mary-Rundle/e/B0763CDQQ6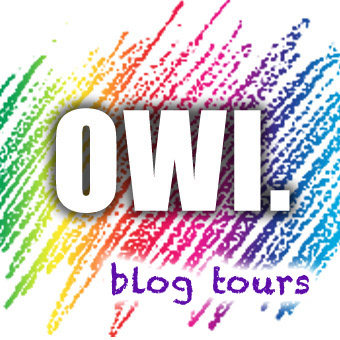 ---